On November 18, 2022, the electronics exhibition in Munich, Germany was successfully concluded. The Munich electronics fair is one of Europe's most popular electronics fairs and electronic components exhibitions. In terms of exhibition scale and influence, it is the world's largest electronics exhibition.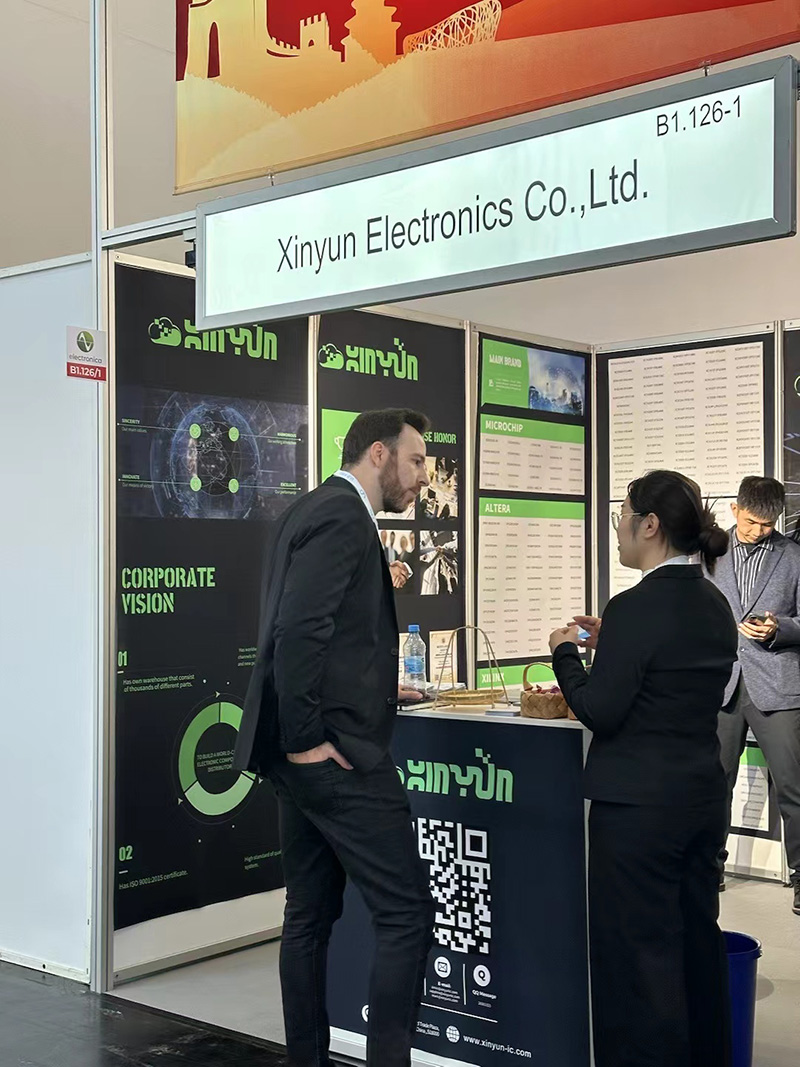 After careful preparation, Xinyun Electronics Co., Ltd. sent a total of 5 colleagues to participate in the exhibition. During the exhibition, our company met old customers from Russia, Germany, Turkey, Singapore and other countries. At the same time, Xinyun Electronics Co., Ltd. has also attracted many audiences to stop and watch and consult and negotiate. Some manufacturers are facing the problem of chip shortage, but through negotiations with Xinyun Electronics Co., Ltd., many customers are greatly satisfied and reach purchase intentions on site.
This is a feast for the industry, but also a harvest journey. At this exhibition, we met with our customers and brought back the valuable opinions of many end users and dealer friends. Xinyun Electronics Co., Ltd. will continue to cultivate in this industry, continuously improve the management system, rationally face market demand, and provide more customers with chip shortage solutions.